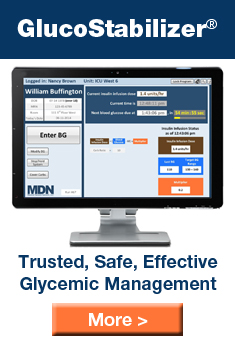 Management of Diabetes: The Future is Now
MLO | February 2016 | By: Ross Molinaro and Carole Dauscher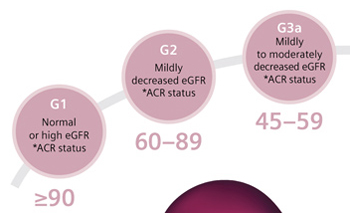 Diabetes is a worldwide epidemic. Its prevalence continues to rise globally at an average rate of 8.7 percent, and it currently affects 382 million of the world's population. Significant increases in populations diagnosed with diabetes have been reported by many nations as their lifestyle and dietary norms evolve with globalization. National healthcare budgets bear the financial burden of treating diabetes and its complications, exceeding $548 billion dollars globally.1

Through the power of diagnostic testing to help screen, diagnose, and monitor, a patient's chronic condition can be kept in balance and not allowed to escalate to a critical state that lessens quality of life and may require hospitalization and more expensive intervention.

The impact of diabetes
Diabetes is defined as a chronic disease that occurs when the pancreas is no longer able to make insulin or when the body cannot make good use of the insulin it produces. Not being able to produce insulin or use it effectively leads to raised glucose levels in the blood (known as hyperglycemia). Over the long-term, high glucose levels are a threat to well-being, and are associated with damage to the body and failure of various organs and tissues. More >
American Association of Clinical Endocrinologists and American College of Endocrinology
2016 Outpatient Glucose Monitoring
Consensus Statement
ENDOCRINE PRACTICE Vol 22 No. 2 February 2016 231

The measurement of glycemic status is a key element in the care of all persons with diabetes. Glucose monitoring (GM) enables clinicians to evaluate the efficacy of current therapy, make insulin and medication dose adjustments, ensure patients' glucose levels are within therapeutic goal ranges, and monitor treatment safety.
Both capillary blood glucose monitoring (BGM) and continuous glucose monitoring (CGM) with interstitial fluid sensors enable patients to better understand the impact of diet, exercise, illness, stress, and medications on glucose levels and to recognize and treat hypoglycemic and hyperglycemic episodes. Likewise, both BGM and CGM have been shown to improve the efficacy and safety of diabetes therapy. More >
PRIDE Statement on the Need for a
Moratorium on the CMS Plan to Cite Hospitals...
...for Performing POC Capillary Glucose Monitoring on Critically Ill Patients
David C. Klonoff, Boris Draznin, Andjela Drincic, Kathleen Dungan, Roma Gianchandani, Silvio E. Inzucchi, James H. Nichols, Mark J. Rice, and Jane Jeffrie Seley, J Clin Endocrinol Metab

A writing committee of the Planning Research in Inpatient Diabetes (PRIDE) group has
written this consensus article on behalf of the group in response to a specific request for input from the Centers for Medicare and Medicaid Services (CMS). The purpose of this article is to respond to the March 13, 2015 statement from that agency regarding plans to enforce prohibition of the off-label use of point of care (POC) capillary blood glucose monitor (BGM) testing in most critically ill patients.
The article discusses:
How POC BGM testing is currently regulated;

How POC BGM testing is currently used in the United States; and

How POC BGM testing can be safely and effectively regulated in the future through cooperation between the clinician, laboratory, regulatory, industry, and patient communities.
For more on this article, visit the The Journal of Clinical Endocrinology & Metabolism. Please note that JCEM requires a subscription to this article's content.
Glycemic Targets in Diabetes Care:
Emerging Clarity after ACCORD
JOHN B. BUSE, MD, PHD, CHAPEL HILL, NORTH CAROLINA, TRANSACTIONS OF THE AMERICAN CLINICAL AND CLIMATOLOGICAL ASSOCIATION, VOL. 126, 2015

Through the 1990s convincing evidence emerged from studies involving relatively recent onset diabetes that glycemic control achieving glycated hemoglobin A1c levels of approximately 7% was associated with improved microvascular outcomes.
Based on advocacy groups' statements encouraging lower targets and recognition of cardiovascular disease as the leading cause of death in diabetes, the Action to Control Cardiovascular Risk in Diabetes (ACCORD) study was funded in 1999 to explore more intensive targets and techniques in the treatment of type 2 diabetes.
Most surprisingly, intensive management targeting normal levels of glycemia was associated with increased mortality and the ACCORD trial was terminated early in 2008. Post hoc analyses have allowed the emergence of some clarity around the role of glycemic management and targets in diabetes care and are the subject of this review. More >